NFIRS INCIDENT DATA – 404 Alarms in 2018, Almost Another Record Year​​​​​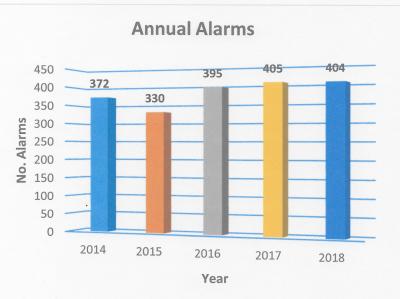 The following reports were generated using the web-based NFIRS (National Fire Incident Reporting System) software from emergencyreporting.com that was provided by the PA State Fire Commissioners Office.


   The 2017 reports tallied 405 alarms, [2.5% increase] and the 2018 reports show 404 alarms; averaging one alarm about every 21.68 hours last year. Take a guess on what was the 'busiest' day of the week for incidents in 2018. It was the 'winner' over Monday by two days!​​​​​​​​​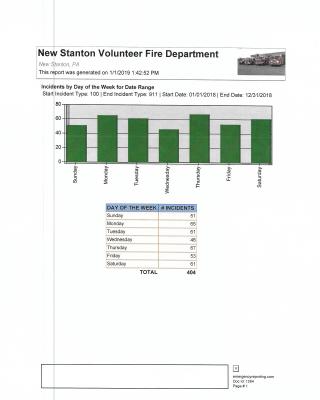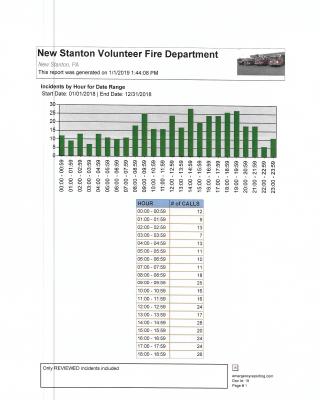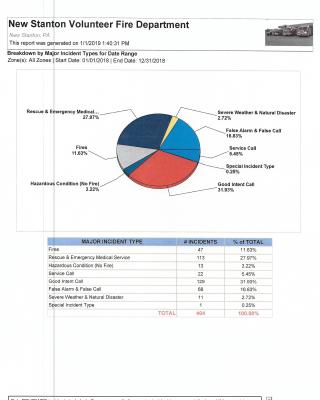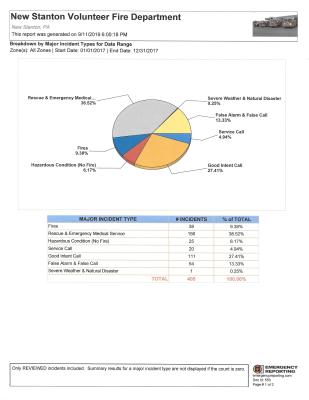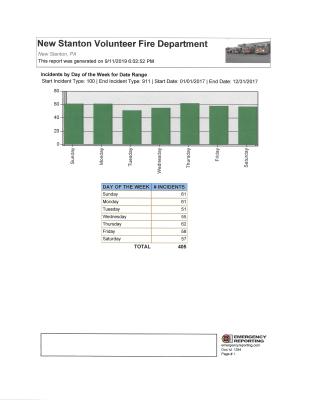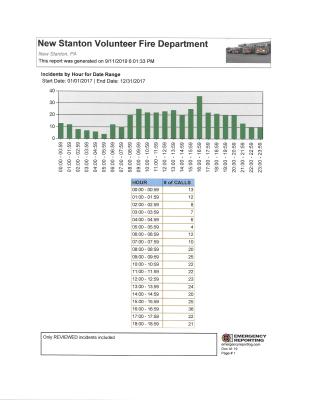 2019 Recent Monthly Incidents​​​ by Location Reports​​​​​​

Sept. 2019 Incidents by Location
Aug. 2019 Incidents by Location​

July 2019 Incidents by Location
May 2019 Incidents by Location
Apr. 2019 Incidents by Location
June 2019 Incidents by Location