2019 Annual Service Awards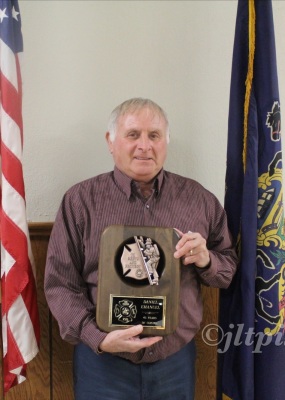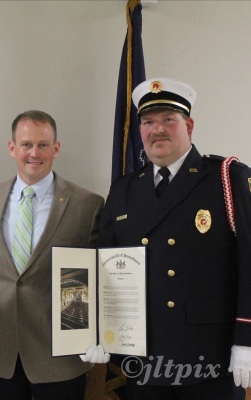 Daniel Emanuel for achieving 45 years of service with the department. Dan is an Honorary Life member and was a former Vice President.

Brandon Todd for achieving 25 years of service with the department. Brandon is the Assistant Chief and was a former Fire Chief and President.​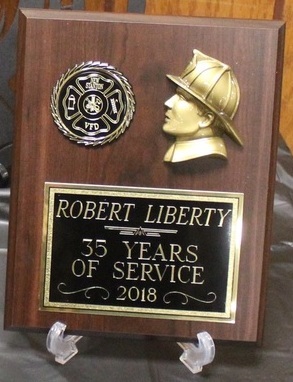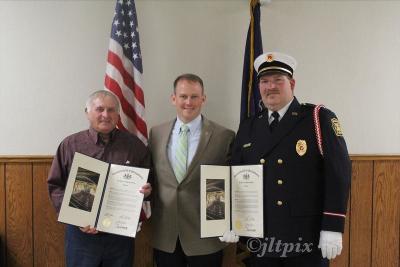 Also receiving an award:

Robert "Bob" Liberty for thirty five [35] years of service. Bob was a former Line Officer and long-standing Fire Chief.​

Receiving Proclamations from the PA House of Representatives for their length of service are (l-r): Daniel Emanuel, Rep. Eric Nelson and Brandon Todd.
Other Photos from the Banquet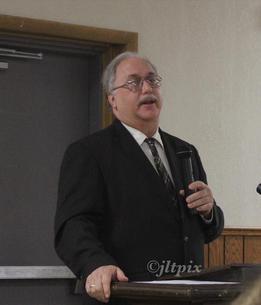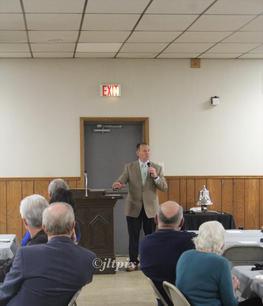 Commander Martin J. Kauer,
founder of the Western PA Firefighter's Memorial Honor Guard in 1995, was the featured speaker.

Hon. Eric R. Nelson, rep. from the PA 57th Legislative District, addresses the banquet attendees.​