2020 Annual Banquet Awardees

   The fire department holds an annual banquet in January to recognize the efforts of its members in serving the community the previous year. Each year, Firefighter of the Year and Member of the Year awards are presented to the firefighters that went above and beyond the normal expectations and a Most Incidents award for the firefighter making the greatest number of alarms the previous year.

   Additionally, service awards are presented in five-year increments to those members achieving 20, 25, 30, 35 etc. years of continuous service. Members reach Honorary Life Member status after achieving 20 years of active service. Below are some pictures of the 2020 awardees and their achievements. Photos courtesy of Jamie Todd, department photographer.

   Congratulations to all the awardees. Keep up the great work.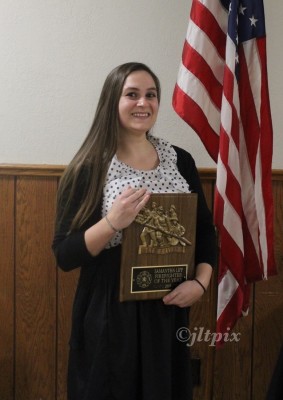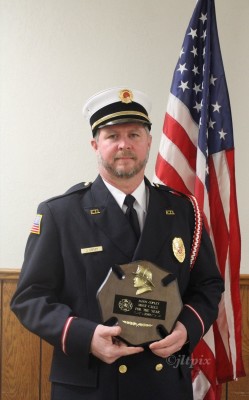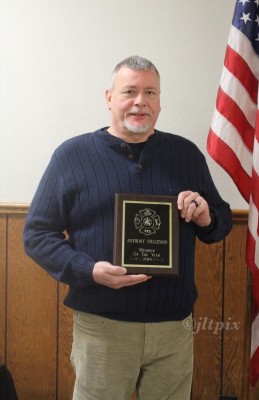 Firefighter of the Year​
​​Samantha Lipp,  preparing for Firefighter I certification, completing the six-class Essentials of Firefighting program and being elected Vice President for 2020.

Most Incidents

Jason Copley for answering the call to duty 270 times in 2019 [76.7%]. Jason joined the department in June 2014, currently serves as Trustee and is a member of the Honor Guard.

Member of the Year

Anthony 'Tony' Stillitano for serving as the longest-running officer in department history: Treasurer since 1992 [28 years!], working over 30+ years of Fish Frys on his day off and serving as Engine Captain.